REQUEST A QUOTE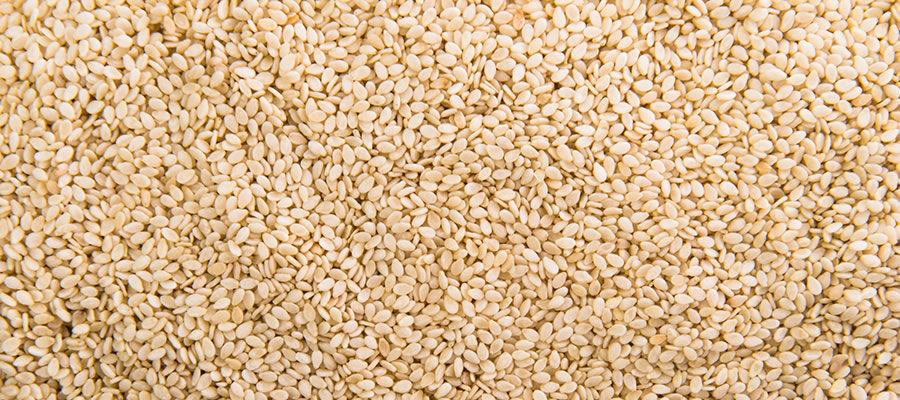 | | |
| --- | --- |
| Country of origin | India |
| Harvest period | November to December |
| Color | White |
| Packaging | Paper/poly bags in 10 to 25 kgs |
| Labeling | As per your requirements. |
| Shelf life | 1 year |
| GMO Status | Not genetically modified. |
| Specification | Send request to get more details. |
Sesame or Til, what is it?
Sesame or Til adds simple flavour to your dish. This common kitchen ingredient is an important source of phytonutrients like omega-6 fatty acids, flavonoid synthetic resin anti-oxidants, vitamins, and dietary fibre with potential of being anti-cancer and furthermore health promoting properties.
It is effective against variety of cancers like lung cancer, colon cancer, leukemia, prostatic adenocarcinoma, breast cancer and carcinoma. Sesame stops and slows down the regeneration of Cancer Cells.
Advantages of Sesame or Til
Sesame seeds consist of oleic acid, a potent mono-unsaturated carboxylic acid that lowers the 'bad cholesterol' within the blood and will increase the amount of 'good cholesterol' or HDL within the body, thereby help you maintain a healthy super molecule profile.
All this collectively protects you from heart disease, stroke and coronary artery
The mixture of essential minerals and vitamins facilitate in the correct assimilation of calcium in the body and zinc helps in preventing excessive leeching of calcium into the body.
Packed with vitamin B, sesame seeds are good for pregnant mothers. Folic acid is important in correct DNA synthesis in growing foetuses and improves the overall health of a pregnant mother.
Sesame seeds contain dietary proteins and amino acids that are essential for the expansion of bones in kids. 100g of the seed provides around 18g of proteins.
While the advantages of massaging a baby when birth remains debatable, various Indian cultures still follow it. As per Ayurveda, oil possesses soothing impact on a toddler and is cooling in nature. Its innate elements conjointly contribute to healthy growth of the baby.
We provide the premium sesame with convenient rates.