REQUEST A QUOTE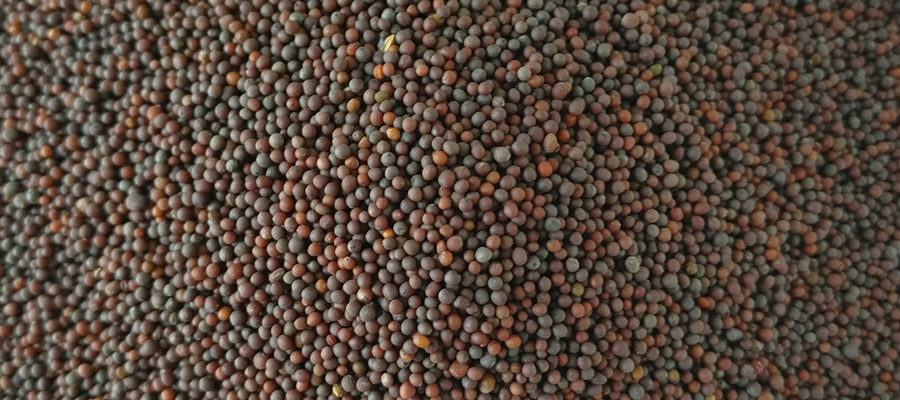 | | |
| --- | --- |
| Country of origin | India |
| Harvest Period | March to April |
| Color | Brown/black and yellow |
| Packaging | Paper/poly bags in 10 to 25 kgs |
| Labeling | As per you requirements |
| Shelf Life | 1 year |
| GMO status | Not genetically modified |
| Specification | Send request to get the details. |
Mustard seeds or Raai, What is it?
Mustard seeds are little spherical seeds of mustard plants. The seeds are mostly one or two millimetres in diameter. Mustard seeds appear in colours from Xanthus white to black. They're necessary spices in several regional foods. Mustard seeds are rich source of selenium 4 and omega 3 fatty acid.
In Indian preparation, yellow and dark brown mustard seeds are usually used however black seeds contain high proportion of the volatile mustard oil and strongest flavour. The larger yellow varieties, called mustard are comparatively less pungent. Mustard powder has no aroma once dried; however a hot flavour can be experienced once it's mixed with water.
Advantages of Mustard seeds aka Raai
The presence of compounds like glucosinolates and myrosinase in mustard seeds are helpful phytochemicals to reduce the regeneration of cancer cells. This is a highly significant mustard seeds' health benefit.
Mustard seeds help in rheumatic arthritis. The chemical element and metal content in it helps in providing relief from this ailment.
Migraine incidence reduces as a result of the metal content present in the flavour. A bit of mustard to your fish will boost the constituting omega-3 content.
Mustard oil, extracted from mustard seeds, is a good source of axerophthol. Axerophthol is an excellent stimulant for quicker hair growth.
Mustard seeds contain fatty acids. These are beneficial to condition your hair from roots. It provides hair with a decent shine and bounce.
We are offering you the best quality Mustard with affordable prices. We offer the best you can get.