REQUEST A QUOTE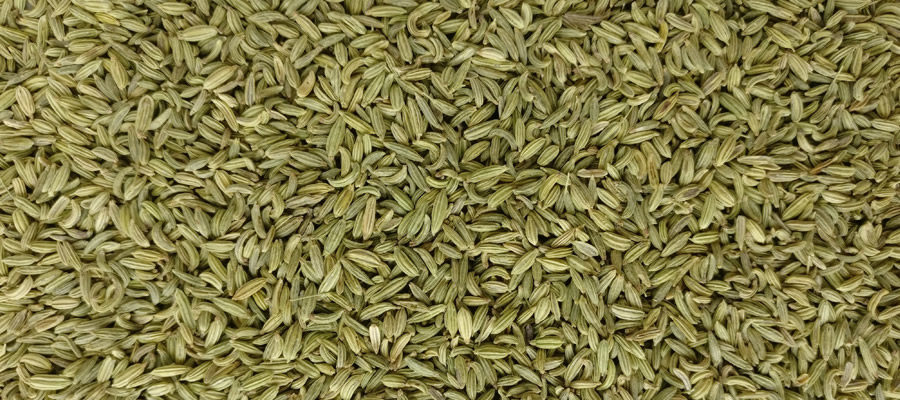 | | |
| --- | --- |
| Country of origin | Europe |
| Harvest period | February to June |
| Color | Dull grey |
| Packaging | Paper/poly bags in 10 to 25 kgs |
| Labeling | As per your requirements |
| Shelf life | 6 months |
| GMO Status | Not genetically modified |
| Specification | Send request to get more details. |
Fennel Seed aka Saunf, what's that?
Fennel is native to Southern Europe and grown up extensively everywhere Europe, Middle-East, China, India, and Turkey. This herb reaches up to two meters about six feet tall with deep inexperienced feathery (lacy) leaves and bears golden-yellow flowers in umbels. In general, fennel seeds are harvested once their seed heads flip light-brown. The seeds, that closely correspond that of anise seeds in look, feature rectangular or arciform form, regarding 3-4 mm long, light browncolour with fine vertical stripes over their surface.
In general, fennels are harvested during early hours of the day to avoid loss of seeds within the field. As in caraway, its stems are staked till they are dry then threshed, processed and dispatched to the markets.
Advantages of Fennel Seed aka Saunf
Fennel seeds contain various flavonoid anti-oxidants like kaempferol and quercetin.
These compounds operate as powerful anti-oxidants by removing harmful free radicals from the body, therefore, provide protection from cancers, infection, aging and chronic medical specialty diseases.
Like in caraway, fennel seeds are good source of dietary fibre. 100 g seeds offer 39.8 g of fibre. A lot of this foodstuff is metabolically inert insoluble fibre that helps increase the bulk of the food by riveting water throughout the gastrointestinal system and preventing constipation problems.
Fennel seeds compose of health benefiting volatile oil compounds like anatole, limonene, anisic organic compound, pinene, myrcene, fenchone, chavicol, and cineole.
These active principles within the fennel are renowned for owning inhibitor, digestive, carminative, and anti-flatulent properties.
Furthermore, fennel seeds indeed are the depot for several very important vitamins. Vitamin A, vitamin E, vitamin C in addition with several B-complex vitamins like pyridoxine, heptafulvene and niacin are present in these seeds.
We offer the best fennel seed with premium quality and suitable cost.